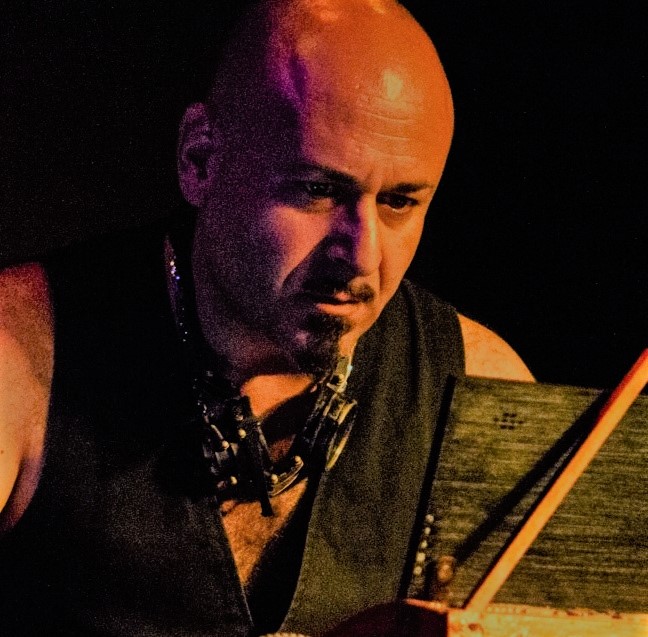 ---
NeoLonga @theOffice
DJ Elio Astor
Rome
"Enjoy the old marvellous Embrace Dance
on New Contemporary Music"
---
---
Elio!
---
"Formerly a ClubDJ, I started studying Tango in 2003. I have been at the console as a TangoDJ since 2008, for more than 5000 hours.
In the first years as  a Traditional TangoDJ,  I have put Music in many Tango Festivals, Milongas and Encuentros Milongueros all over Europe and also in Buenos Aires where I was at the console of Club Fulgor, Nino Bien and the famous Salon Canning.
Then something changed. During one of the Traditional evenings I was very surprised because when I put a mixed tanda from Orquesta Fervor de Buenos Aires "al estilo de Carlos di Sarli", just few of the Traditional Dancers went to the Dancefloor to Dance.
After some weeks I took the same tanda. I worked on it, adding hiss, pops and vinyl effect deterioration, making it sound like an old vinyl. When I finally proposed this tanda to the same milonga the Dancers Danced happily.
This helped me to understand that the only way to have New Contemporary Tango Music is not proposing New Songs in a Traditional Milonga but starting from zero with a Movement of open minded people who are ready to Improvise and Enjoy the old marvellous Embrace Dance on New Contemporary Music. Then new Tango Orquestas and Groups could join and go towards a Global Tango Renaissance .
In 2009 I started organizing regular NeoLongas in Italy.
In 2010 I introduced Live Mixing in NeoLongas. I started to take inspiration and influence by DJs and Musicians like Trentemoller, Jean Michel Jarre, Robert "3D" Del Naja, Sascha Ring and Vitalic among others, trying to bring some of their skills into Tango Danceable Music.
In 2011 I organized my first marathon, which has now become Roma Neotango Festival.
I am regularly invited as  a DJ in the major NeoTango Events, focusing on music production, live jams and teaching DJ workshops.
I believe in a Global Tango Music Renaissance made by Musicians, new Tango Orquestas, experienced DJs and open minded Teachers who teach first steps on Modern Music instead of on retro/vintage."
---
---
Zaterdag 7 september
20.30-00.30uur
---
de Kosten
15 euro
de Locatie
The Office
/een Leegstaand KantoorPand
met Uitzicht en heerlijke DansVloer
in de buurt van het VredesPaleis/
Alexanderveld 84-97
5de Verdieping
2585 DB Den Haag
de Route
Gratis Parkeren in de omliggende straten.
De Trams 1 en 9 stoppen dichtbij The Office.
---
---
Saturday September 7
20.30-00.30h
---
the Costs
15 euros
the Location
The Office
/an empty OfficeBuilding
with a View and delightful DanceFloor,
close to the PeacePalace/
Alexanderveld 84-97
5th Floor
2585 DB The Hague
the Route
Free Parking in the surrounding streets.
Trams 1 and 9 leave you close to The Office.
---