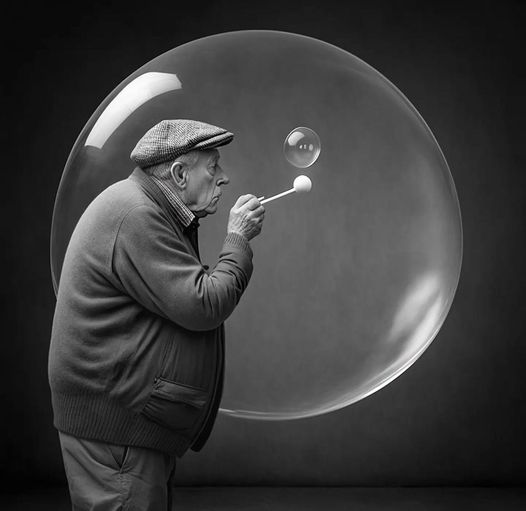 ---
"…soms reageerde mijn vader op de schoonheid van de muziek
door alleen maar te huilen.
Hoe kon die muziek hem ontroeren
toen hij al het andere ontroerende was vergeten:
mijn moeder, jong en knap,
mijn zus en mij als kinderen,
de genoegens van werk, eten, reizen, familie?
Wat raakte die muziek?
Waar was dat domein waar vergeten niet bestaat?
Hoe maakte het een ander geheugen vrij?
Een geheugen van het hart.
Niet gebonden aan tijd of plaats.
Of gebeurtenissen.
Of zelfs dierbaren."
Voor mensen die verzonken zijn in dementie
is muziek geen luxe maar een noodzaak
en kan een allesovertreffend vermogen hebben
om hen terug te brengen
bij zichzelf
en bij anderen.
Uit:
Oliver Sacks
Musicofilia
Art:
Cush Mok
---