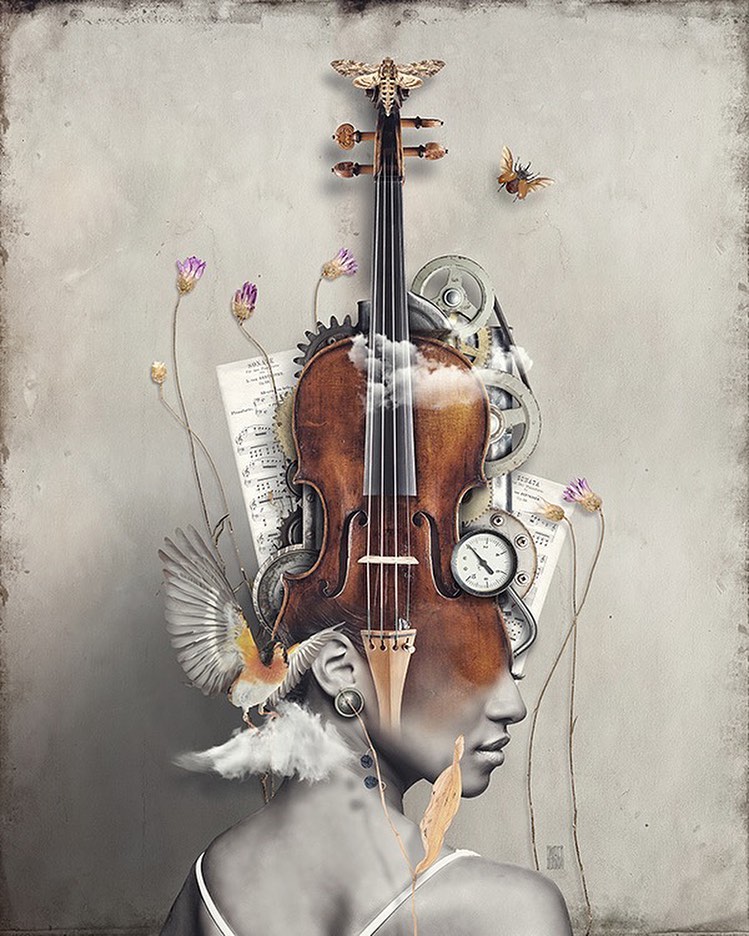 ---
Music
can lift us out of depression
or move us to tears.
It is a remedy
a tonic
orange juice for the ears.
But for many of my patients
Music is more.
It can provide access
even when no medicine can
to Movement
to Speech
to Life.
---
---
Muziek
kan ons uit een depressie halen
of ons tot tranen toe bewegen.
Het is een remedie
een tonicum
sinaasappelsap voor de oren.
Maar voor veel van mijn patiënten
is Muziek meer.
Het kan toegang bieden
zelfs als medicijnen dat niet kunnen
tot Beweging
tot Taal
tot Leven.
---
Oliver Sacks
Art ~ Andrea Costantini
@ Komt U Dansen?
Dansen met mensen met dementie.