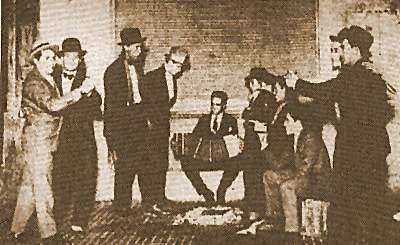 See for English below~
Dans verbindt waar we niet (meer) verbonden zijn.
Dans verenigt waar we gescheiden zijn.
En het brengt vreugde!
In mijn Danswerk met mensen met dementie heb ik inmiddels een aantal TangoSalons in een woonzorgcentrum georganiseerd. Het is eigenlijk heel simpel: er is een TangoDJ, een Dansvloer en ik nodig zowel TangoDansers als de bewoners van het huis uit: mensen op leeftijd, met of zonder beperkingen.
De Tangowereld mengen met die van de ouderen blijkt voor iedereen een Heel bijzondere ervaring te zijn.
Daarom!
aVerySpecialMilonga@theOffice
Zondag 9 december
14-17uur



Ik nodig mijn Dansers uit de verpleeghuizen uit.
Breng gerust vaders, moeders, opa's, oma's, vrienden of je buren op leeftijd mee!
De DJ!
Lawrence zorgt voor mooie TangoTandas.
TangoMuziek wordt tijdens de Salon afgewisseld met Muziek van Toen.
Zodat iedereen Danst!
De Kosten
5 euro
De Locatie
Alexanderveld 84-97
5de verdieping (met de lift of de trap)
2585 DB Den Haag
Het kantoor is goed toegankelijk voor mensen in een rolstoel of met rollator.
Er is een mindervalide toilet aanwezig.
De Reis
Parkeren in de buurt is gratis.
Vanaf Den Haag Centraal ligt het Kantoor op een kwartiertje reizen.
Verschillende bussen en tramlijn 9 stoppen in de buurt.
---
---
Dance connects  where we are disconnected.
Dance unites where we are seperated.
And it brings Joy!
In working and Dancing with people with dementia I also got to organise some milongas in a Nursing Home. The concept is simple: I bring a dj, take care of a good DanceFloor and invite both TangoDancers ánd the residents of the Home.
Mixing the TangoWorld with the World of the Elderly People is a Very special experience for both Dancers and Residents. They find each other through the Dance and the music.
So!
aVerySpecialMilonga@theOffice
Sunday December 9
14-17hr

    

I will Invite my Dancers from the Nursing Homes.
Please feel Free to bring your father, mother, grandparents, your aging friends or neighbours!
The DJ!
Lawrence will take care of beautiful TangoTandas.
We will switch every now and then to Music of the Old days.
So every Body Dances!
The Costs
5 euros
The Location
Alexanderveld 84-97
5th Floor (with elevator or stairs)
2585 DB The Hague
The Office is easy accessible for people in a wheelchair or with rollator.
The Route
Free Parking in the surrounding streets.
Several Busses and Tram 9 have stops close to the Office.
---