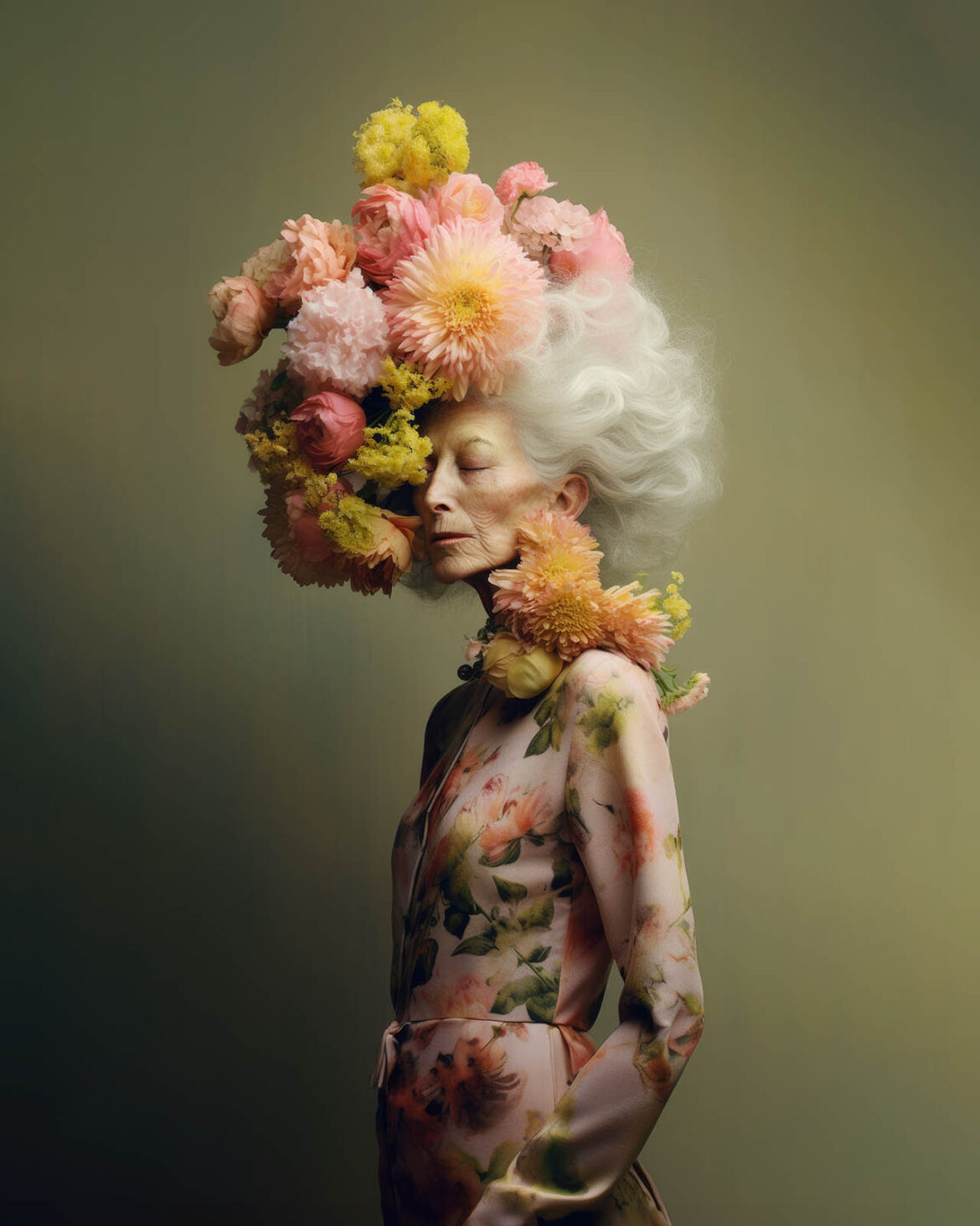 ---
Als ik oud word neem ik blonde krullen
ik neem geen spataders, geen onderkin,
en als ik rimpels krijg omdat ik vijftig ben
dan neem ik vrolijke, niet van die lange om mijn mond
alleen wat kraaiepootjes om mijn ogen.
Ik ga nooit liegen of bedriegen, waarom zou ik
en niemand gaat ooit liegen tegen mij.
Ik neem niet van die vieze vette
grijze pieken en ik ga zeker ook niet
stinken uit mijn mond.
Ik neem een hond, drie poezen en een geit
die binnen mag, dat is gezellig,
de keutels kunnen mij niet schelen.
De poezen mogen in mijn bed,
de hond gaat op het kleedje.
Ik neem ook hele leuke planten met veel bloemen
niet van die saaie sprieten en geen luis, of zoiets raars.
Ik neem een hele lieve man die tamelijk beroemd is
de hele dag en ook de hele nacht
blijven wij alsmaar bij elkaar.
---
---
Judith Herzberg
Art ~ Jonas Peterson.AI.
Komt U Dansen?
Dansen met mensen met dementie.
---