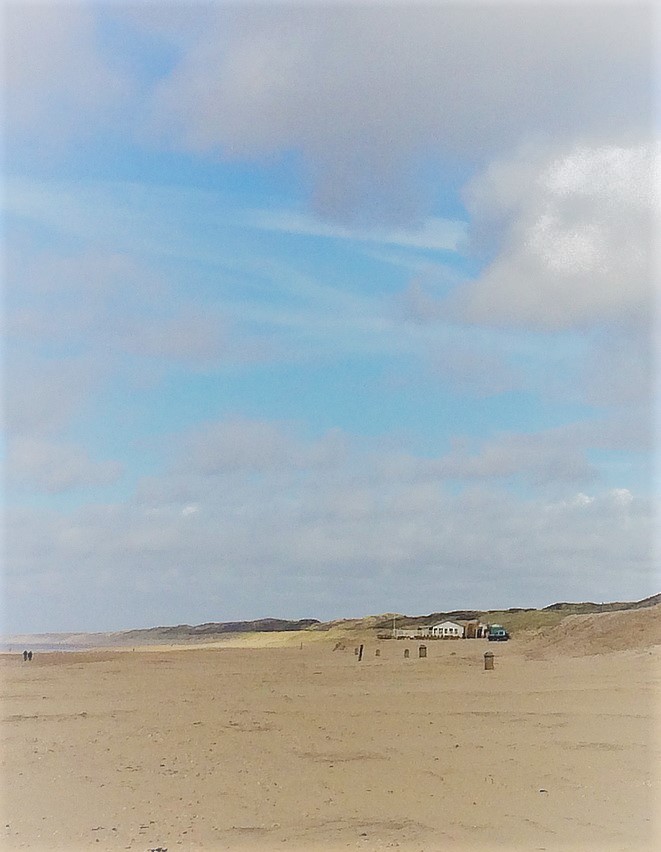 ---
See for English Below!
---
TangoSalon op het Uiterste Puntje van het Scheveningse Strand
met
RawTango
~FollowUp
Dans Ontdek Experimenteer Verbind Speel Onderzoek!
RawTango
Tango zonder Regels en Dansen op andere Muziek: Tango (hedendaagse versies van de klassieken), Wereld, Pop, Klassiek en verder Dansbaars.
Eén Regel! Respect voor ieders Dans op de Vloer, we Dansen in een Ronda.
de FollowUp
Ruim een jaar geleden is RawTango geboren. Een tijdje raakte het idee wat op de achtergrond. Tot ik in Barcelona was, dit voorjaar, op een overvolle milonga in de kelder van een café. De muziek was anders en geweldig. Zo ook de sfeer!  En RawTango begon weer te kriebelen.
Daarom nu de FollowUp.
Op dit uiterste puntje van het Scheveningse strand.
Een ideale plek om verder te experimenteren met RawTango!
de Dag
Zaterdag 18 augustus
de Tijd
15-18 uur
de Locatie
Strandtent Het Puntje
Noorderstrand
Scheveningen
de Entree
6 euro
de Reis
Vanaf het einde van het Zwarte Pad, loop je in noordelijke richting over het strand. De laatste strandtent is Het Puntje. Een wandeling van ongeveer 15 minuten.
Betaald parkeren kan op het Zwarte Pad. Of kom met tram 1 of tram 9 (halte Zwarte Pad).
Fietsend of lopend door de duinen is Het Puntje ook goed te bereiken.
---
---
a Milonga at the Very Edge of the Beach of Scheveningen
with
RawTango
~FollowUp
Dance Discover Experiment Connect Play Investigate!
RawTango
Tango with no Rules and Dance on Different Music: Tango (modern versions of the Classics), World, Pop, Classical and All other Danceable Music.
One Rule! Respect for every Body's Dance on the Floor, we Dance in a Ronda.
the FollowUp
Over a year ago RawTango was born. But the idea kept itself quiet for a while. Then, during a visit to Barcelona a couple of months ago, I went to a crowded milonga in the basement of a cafe. The music was different and great. As was the ambience! And RawTango came up again.
So now the FollowUp.
At this very last Point of the Beach of Scheveningen.
A perfect place to experiment with RawTango!
the Day
Saturday Augustus 18
the Time
15-18hr.
the Location
Strandtent Het Puntje
Noorderstrand
Scheveningen
the Entrance
6 euros
Travelling to het Puntje
Enter the Beach at the end of het Zwarte Pad. Then walk about 15 minutes North to the last Beachbar.  That's Het Puntje!
Paid Parking on het Zwarte Pad. Or take tram 1 or 9 (last stop: het Zwarte Pad).
You can also reach Het Puntje biking or walking through the dunes.
---
---